Handmade Urns and the Inspiration Behind Them
Handcrafted, Solid Hardwood Urns
Urns Made from your favorit type of Wood
Personalized Options: Engraveing and Images transferred onto the Wood
Photo Collages that represent the lifestyle of the deceased
Matching frame for the Urn for photo display
Full Printing, Mounting and Mating services
It was the passing of Quest, my yellow lab, companion and friend of 14 years, that motivated me to start making urns. I was not satisfied with the "standard urn" provided. I wanted one that was a "better fit" for who he was.
Hickory was my choice, it matched the tones in his coat. And I wanted an alternative lid and more "personalized" choices (see below). I can make these from a variety of hardwoods and I can help you through the process of picking the right wood.
I understand how they are such an intricate part of our lives and how their loss impacts us. I would be honored to help you through this process and you can rest assure that I will focus on the tiniest details.
Quest Would Play, Until We Play Again My Friend!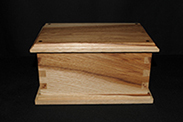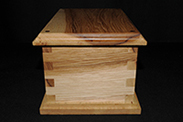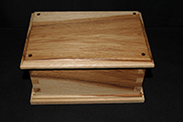 With my combined photography and woodworking skills, I can offer you a "one stop" experience and help you with creating a photo collage that truly rerpresents the loss of your loved one and how they lived. I can create the collage, while consulting with you via email, print, mount, mat and frame it, so it's ready for display.